Commercial Locksmith In Guadalupe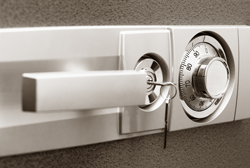 We know that it is a challenge to run a business and that today's business owner is responsible for a lot of extra details.  Security is an important detail that many business owners tend to leave out.  This is because they do not have time to dedicate to security, although it is very important to ensure that it is carefully dealt with.  Guadalupe A1 Locksmith is a commercial locksmith that does business in Guadalupe, AZ and can help you to ensure your business is secure.  We can make a determination of which areas of your property need to have security levels increased based on your preferences, concerns and needs.  We want to ensure that your business is safe and this can be accomplished with advanced locks, installation of deadbolts and new hardware.  If you have any questions, please contact us to schedule your free consultation.  We are happy to review solutions with you.  We offer free quotes and are ready for you 24/7. 
Contact us today: (480) 719-6136
We work hard to ensure that your business is safe through our offer of various solutions including:
Break-In Repairs
Re-Key
Access Control
Desk / File Drawers / Cabinet Locks
Master Key Systems
Lockouts
Business Keys
Locks, Deadbolts & Hardware
Contact our team of insured and licensed experts at Guadalupe A1 Locksmith when you need help.  We provide a full guarantee of all of our work.
Get in touch with us right now! (480) 719-6136